Hydrosols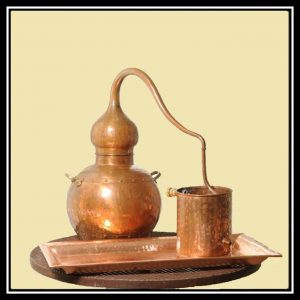 Bayliss Botanicals' Hydrosols are 100% pure and 100% certified organic. 
Grown, harvested, and steam distilled on our ranch in Northern California.
Spray, mist, and splash or mix into products such as lotions, washes, linen sprays, and pet supplies. Hydrosols are the aqueous (water-based) product from a steam distillation. They contain the hydrophilic (water loving) plant compounds and the natural plant moisture. They are gentler than essential oils, and tend to have more "green" or herbaceous aromas. We craft Hydrosol M which is a strong hydrosol that is distilled to contain only the moisture of the plant at the time of harvest. Unpreserved Hydrosols should be refrigerated and  stored away from direct sunlight.  We ship our 4 oz. and 16 oz. sizes in amber glass bottles.  The 32 oz. and 1 gallon refill sizes are shipped in HDPE plastic.
---